Email this CRN article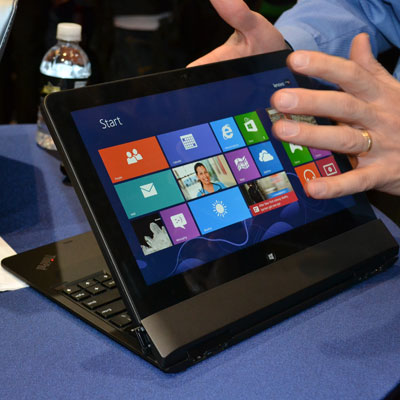 Lenovo ThinkPad Helix
Lenovo's new ThinkPad Helix was another half-tablet, half-notebook device that rose to fame at this year's CES.
Like Samsung's ATIV Smart PC, the Helix works as a stand-alone tablet and as traditional clamshell when used with its detachable keyboard. The device can also morph into a third form factor called Stand mode, ideal for watching movies or viewing PowerPoint presentations.
The Windows 8-based Helix runs an Intel third-generation processor and supports near-field communication technology, allowing users to share photos and other files with a simple tap. Despite its unique, multifunction design, the Helix is still a ThinkPad at heart, boasting Lenovo's signature trackpad and aimed largely at the enterprise.
Email this CRN article