Email this CRN article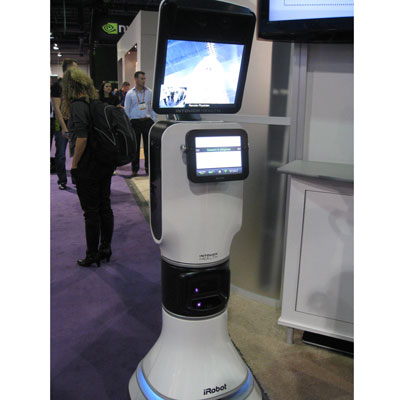 RP-VITA Robot Doctor
Doctors may soon be able to visit multiple patients at once with RP-VITA, a remotely operated telepresence robot on-site at CES.
Jointly developed by iRobot and InTouch Health, the RP-VITA is the first self-navigating robot to receive FDA certification, and it could ultimately change the face of modern-day medicine. Basically, doctors can remotely communicate with RP-VITA through an iPad, with their faces even appearing at the head of the robot (which is comprised of another screen). From there, doctors can speak to patients and have access to critical information, regardless of where they are.
The RP-VITA even has a built-in GPS system, so doctors can remotely move it from patient to patient, up and down the hospital hallways. This super-smart robot has already been put through trials at several hospitals, including the Children's Hospital of Orange County in California.

Email this CRN article