Email this CRN article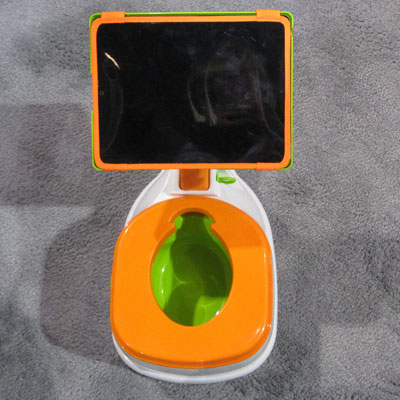 iPotty
One of the most bizarre products at this year's CES was iPotty, an iPad accessory that aims to get your little one potty-trained ASAP using the irresistible lure of technology.
The iPotty is one of those little, plastic toilets you set up for your tot when he or she is ready to start potty training, but with a catch: It has a built in iPad-holder, causing tiny tech-lovers to flock to the potty, knowing their favorite apps await. In a stroke of design brilliance, vendor CTA Digital even added a plastic cover to place over the iPad while little ones do their business, ensuring protection from -- well, you get the idea.
CTA Digital said the iPotty is slated for a March launch, starting at $40.

Email this CRN article