Email this CRN article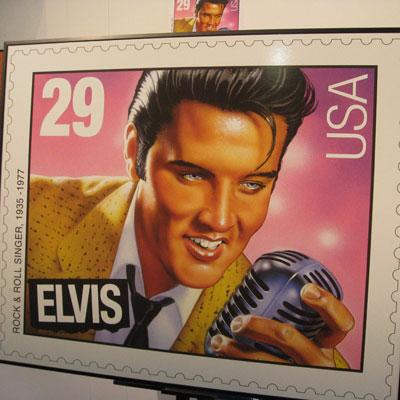 Snail Mail Makes A Comeback
When you think about bleeding-edge tech innovation, chances are the United States Postal Service isn't the first company that comes to mind. But, leave it to CES to shake that up a bit.
The USPS booth was one of the most visited on the show floor, likely because it touted vintage items, like the old Elvis stamp pictured here, and, at times, was manned by a Marilyn Monroe look-alike. If nothing else, the USPS at least got attendees to stop for a minute and reminisce about the good ol' days when letters were still sent to mailboxes instead of inboxes.
That said, the USPS booth was completely tech-free; the organization was showing off some new mobile apps.

Email this CRN article