Email this CRN article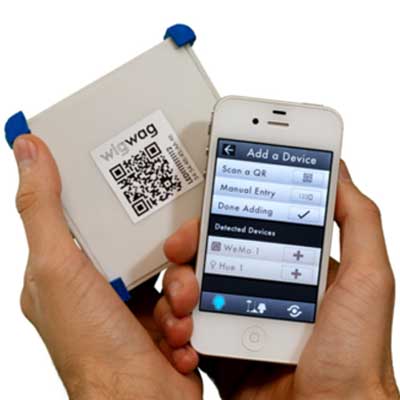 WigWag: Scan. Control. Rule. Share.
Become the master of your domain with WigWag. WigWag devices allow users to build an intelligent environment that can be controlled with sensors and devices. WigWag will heed to "when [this] happens then do [that]." Rules can be issued through a smartphone to deploy any outcome desired. There are three WigWag devices that react to the environment: Sensor Block, a universal sensor device that can measure light, detect motion, sound, temperature, humidity and movement; Glowline, which detects ambient light and motion while acting as a mood light; and Relay, which uses the cloud to connect WigWag and third-party devices and to interact with email, Dropbox and Twitter.
At press time, 606 backers had pledged $130,698, surpassing its $50,000 goal. The funding period ends Aug. 18, 2013.
Email this CRN article