Email this CRN article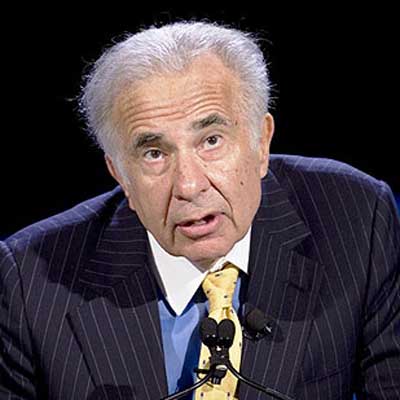 The Softer Side of Carl Icahn
Carl Icahn, humble? In a July 18 interview with CNBC, Icahn comes to terms with the prospect of losing his buyout fight with Michael Dell.
"I could lose. I could lose. It would be a terrible situation for me as we go to proxy fight, I lose the proxy fight and I'm a minority holder and Dell runs it, who I think will get the job, and I would be a minority holder there. ... That would be a pretty bad situation in my mind, because I wouldn't want Dell running my company, so it wouldn't be good."
"If you look back on all these guys, you know, it really isn't a personal thing. And when I lose, I call them up and congratulate them, and say, hey, no matter what, no matter how I feel. If Dell wins the proxy fight, if it goes to the proxy fight and he wins, I don't know if he'll talk to me, but I will call him up and say congratulations, and I know I'm a big minority holder and I'm going to figure out how to get the hell out of this damn thing, but I will still say okay."
Email this CRN article