Email this CRN article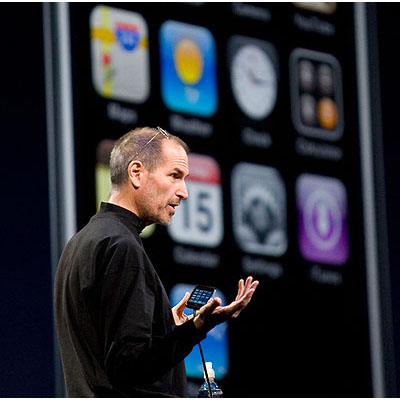 iPhone
Announcement Date: Jan. 9, 2007

Release Date:
June 26, 2007
The iPhone revolutionized phones by allowing a user's finger to act as a mouse to operate a combination of phone, touch-enabled iPod and Internet communications access, something that is so common in today's market.
"Today Apple is reinventing the phone," Steve Jobs said in his keynote address revealing the first iPhone.
The first phone came with a 2-megapixel camera, SMS application, 3.5-inch display, HTML email client, Safari browser and Google Maps, among many other features. The announcement also brought about the first taste of now-common Apple-iPhone-mania, where people waited outside of Apple stores for days before the release, eager to be one of the first to get their hands on the new phone.
In the two days surrounding the announcement, Apple shares rose 13 percent.
Email this CRN article