Email this CRN article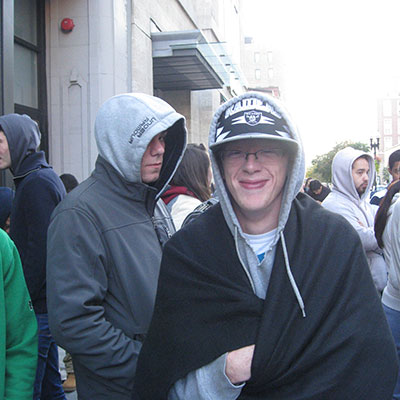 Dedication
Evan Skinner (pictured here), who arrived at the Boylston Street store just after midnight on Friday, was still bundled up in his blankets just minutes before the doors opened.
Unlike most in line, Skinner wasn't there to get the new iPhone for himself. Instead, he was grabbing one for his sister and one for his grandmother, planning to surprise them later in the day. "My parents think I'm still home in bed," Skinner joked.
He said he was buying the iPhone 5S because it seemed "higher tech" than the iPhone 5C.

Email this CRN article