Email this CRN article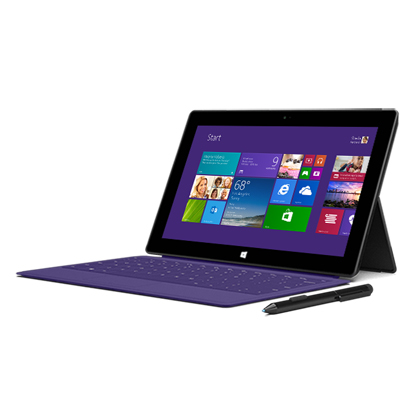 Sizing Up Surface
Outside of Office 2013 RT, the 10.6-inch Surface 2 has limited content-creation options. Windows 8.1 RT is designed for touch-friendly modern apps, and traditional desktop software is a nonstarter with Surface 2. Because of this, Surface 2 has limited appeal.
That's why some say Microsoft blew an opportunity to release a smaller 7-inch Surface miniversion of the tablet. Not only would it allow Microsoft to shave some money off the price, but it would give tablet shoppers one less reason to pass over the Surface when shopping for an affordable and portable tablet.
Finger-friendly Windows 8.1 RT is perfect for consumption, and content-hungry tablet users like smaller sizes, said Carolina Milanesi, an analyst at Gartner.
Research analyst Jack Gold, with J.Gold Associates, sums up popular opinion well:
"It doesn't look like Microsoft has done much compelling with the Surface 2 to overcome negative perceptions. Microsoft is just maintaining the traditional PC mantra -- keep upgrading the chips and hardware a little bit every year at a slightly lower price. Microsoft needed to do something innovative beyond the first gen, and I'm not seeing it."

Email this CRN article