Email this CRN article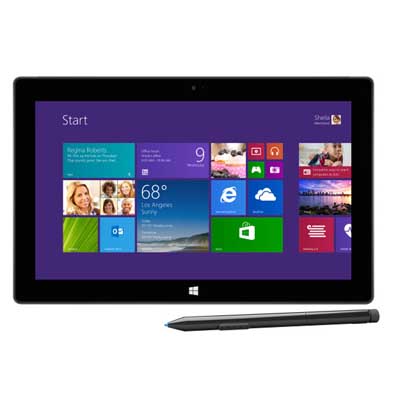 1. What Does Surface Want To Be When It Grows Up?
Microsoft's biggest challenge with Surface may be itself. Is the Surface a tablet or a laptop replacement? Panos Panay, corporate vice president of Microsoft, said of the Surface when he announced it in New York: "I want to be super clear on what we designed Pro for. Very easy to understand. This should be the fastest PC you pick up -- period. People get confused because of the form factor ... It was designed as a PC."
The 2-pound Surface Pro 2 has a similar weight to an ultraportable. With a $900 price tag (before keyboard), Surface is priced like a notebook. Microsoft even markets the Surface Pro as a "2-in-one device." The Surface 2, starting at $350, ships with a version of Office. But Microsoft still hasn't delivered a finger-friendly version of Office for the Windows 8.1. That forces Surface 2 users to buy a keyboard to get the most out of Office on their tablet. Until Microsoft is able to clearly position Surface to the public, it may leave buyers scratching their heads and sticking with iPads and hybrid ultraportable laptops.

Email this CRN article