Email this CRN article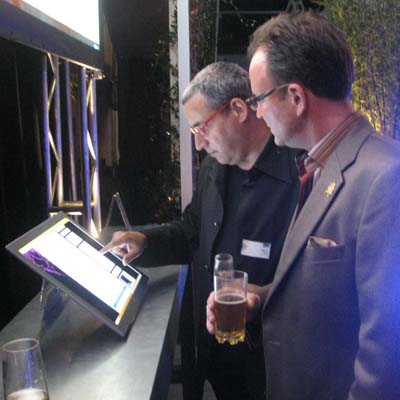 Rance Poehler (right), president of Panasonic System Communications Co. of North America, was the host of the evening's party.
Poehler told CRN the Toughpad 4K is the world's only 20-inch, 4K tablet PC, and features 10 million pixels. "It's like looking through a window," Poehler said.
Panasonic, with its business-to-business and channel-only approach, expects the device to be sold primarily to business users requiring the highest resolutions, Poehler said. "Sure, there will be some consumers who will want to buy it who don't care about the cost," he said.
Poehler admitted there is little 4K resolution content available, but said that cameras and applications to create content are available. The devices also can display standard resolutions with no difficulty, although the high pixel count would probably result in jagged edges with low-resolution illustrations, he said.
Email this CRN article