Email this CRN article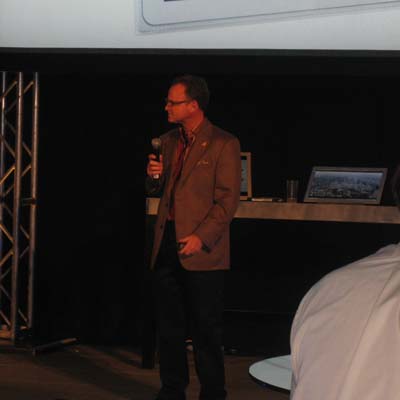 Poehler, the opening speaker introducing the new Touchpad 4K, told the audience that Panasonic has been producing notebook PCs since 1996, and sells ruggedized notebooks with the Toughbook moniker.

Panasonic gets about 80 percent of its revenue from its business-to-business (B2B) product lines, and Panasonic's new president, Kazuhiro Tsuga, has a B2B background, Poehler said.

"So with this device comes enterprise support," he said.
Panasonic now has 20-inch, 10-inch and 7-inch models in its Toughpad line, with other form factors coming, Poehler said. "We intend to lead in tablet PCs for the enterprise."
Email this CRN article