Email this CRN article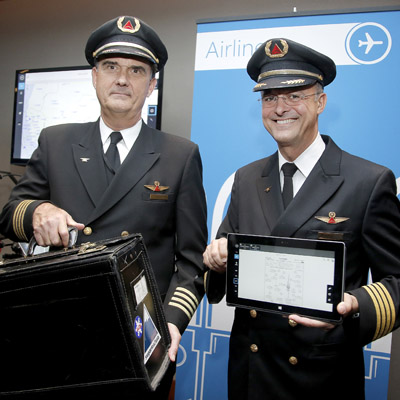 Microsoft Flies With Delta
Delta pilots recently had to trade in their iPads for Surface 2 tablets. Captain Jay Hanson of Delta told CRN that the average pilot's flight kit weighs 38 pounds, although he thinks his is closer to 50. Delta said equipping its pilots with Surface 2 tablets will save 1.2 million gallons of fuel annually and 7.6 million sheets of paper, approximately the equivalent of 900 trees.
Delta also has outfitted its flight attendants with Nokia Lumia 820 smartphones complete with credit card swipe attachment. With the new devices, attendants will be able to process payments, receive real-time data on things such as gate information and, hopefully, one day replace their own heavy, paper handbooks.
Delta's decision to move from iPads to Surface has not been well received by all, but for now it's seen as a Microsoft win.
Email this CRN article