Email this CRN article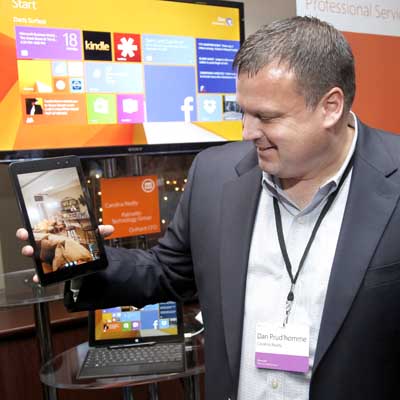 Realtor Uses Microsoft Partner, Switches To Cloud
Although health care represents a great deal of mobility-related opportunities for partners, it doesn't stop there.
Dan Prud'homme (pictured) of Carolina Realty Group told CRN he stumbled onto the Microsoft solution after giving a tour of a house to a potential buyer through Skype. Once the sale was successful, Prud'homme and Carolina Realty Group began to do some technological soul searching. Previously, the company was using a local IT company to manage its in-house servers. "They were as good as they had to be to stay in business there," Prud'homme said.
Embracing cloud and switching its IT alliance to Palmetto, a managed services provider and Microsoft partner based in Greenville S.C., saved Carolina Realty Group $30,000 annually, he said.
Email this CRN article