Email this CRN article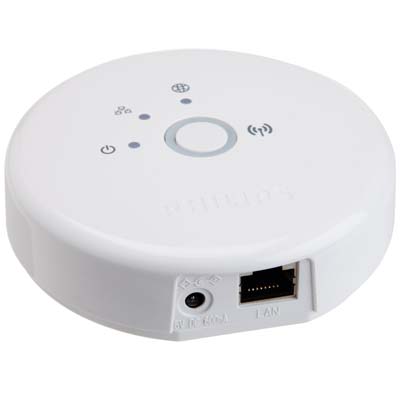 Philips Hue Lighting System
Mood lighting takes on a whole new meaning with the Philips Hue Lighting System.
In what's shaping up to be one of the coolest home-automation technologies of the year, Philips Hue is a "smart" lighting system that can be controlled wirelessly from a mobile app. Users can turn their lights on remotely, program their lights to turn on at a specific time, or select from a long list of mood light settings, including "relax" or "concentrate."
But it goes far beyond that. Users, for instance, can recreate a scene from their smartphones of, say, a beautiful sunset they snapped a picture of this summer. All they need to do is drag a finger over the colors in the photo that they'd like to reproduce, and the Philips Hue lightbulbs will match it.
A three-bulb starting pack sells for $199.
Email this CRN article