Email this CRN article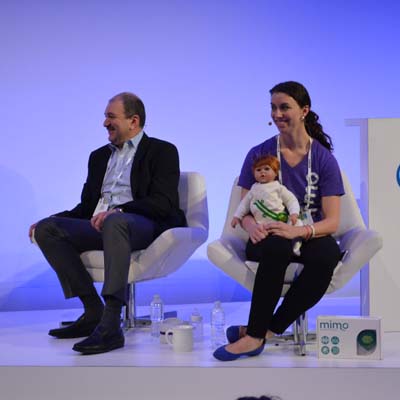 Rest Devices Mimo Onesie
Interestingly enough, one of the coolest wearables at this year's CES was a pair of PJs.
But don't be fooled -- Rest Devices' Mimo onesie isn't your average pair of jammies. Designed specifically for babies, the Mimo onesie comes with tiny, embedded sensors that can track everything from babies' breathing, to skin temperature to sleep patterns, and can then transmit that data, in real time, to parents' smartphones.
The Mimo app offers detailed dashboards depicting all of baby's nighttime activities, alerting mom and dad of even the slightest of stirrings.
The Mimo starter kit starts at $199. Traditional baby monitors, watch out.

Email this CRN article