Email this CRN article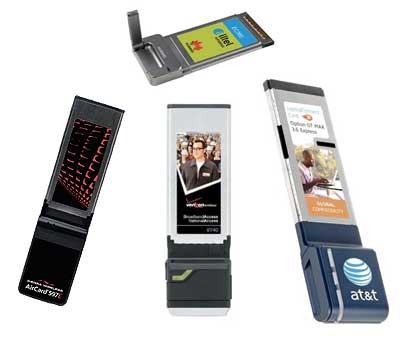 Solution providers with customers who are always on the move -- you know, the ones whose offices are their cars -- should familiarize themselves with the next generation of wireless service, commonly referred to as "3G." Most of the popular cellular phone providers offer 3G cellular data cards, which allow the laptop or notebook user to hop online anywhere cell service is available, at speeds faster (often much faster) than dial-up. You can offer customers email and scheduling access, secure connections and corporate network connections.
Four carriers in the United States offer mobile cellular broadband. Each uses the EV-DO standard, shorthand for "EVolution Data Optimized." The latest EV-DO standard Revision A, which supports download speeds of up to 3.1 Mbps and upload speeds of up to 1.2 Mbps. However, being the newest means that it is the least widespread. So, if a user roams outside of a carrier's EV-DO's coverage area, speeds will drop to original EV-DO rates: downloads at up to 2.4 Mbps and uploads at roughly 600 Kbps.
Providers offer maps online to help determine coverage areas. The best practice is to be sure the service you select is a return policy that will accommodate you or your customer if service is spotty or nonexistent.
Email this CRN article