Email this CRN article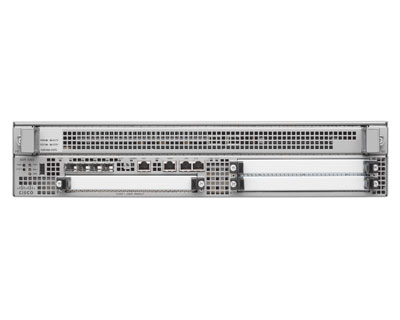 Five years ago, Cisco set out to develop a new line of edge routers: $250 million and over 100 engineers later, enter the Aggregation Services Router (ASR). The platform runs on IOS XE, a new version of Cisco's Internetwork Operating System that incorporates software virtualization to provide high-availability for multiple services, including firewall, IPSec VPNs, deep packet inspection and session border control. First out of the gate is the ASR 1000 series, the first three routers in the new family.
CISCO ASR 1002
The smallest of the ASR family, the 1002 is a 10-Gigabit Ethernet device in a 2-rack unit form factor. It includes a 10-Gigabit firewall and provides 3.5 Gigs worth of encryption. Pricing for the ASR line starts at $35,000.
Email this CRN article