Email this CRN article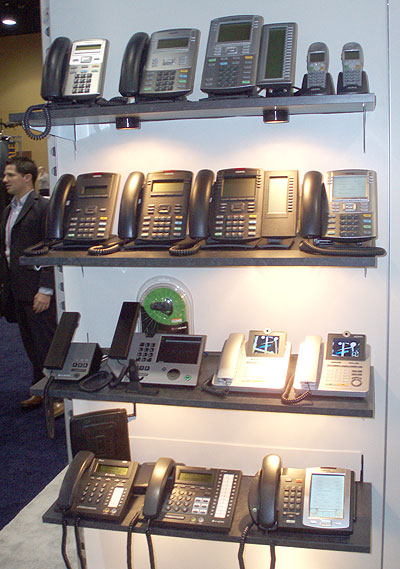 VoiceCon Orlando 2008's entire message is around enabling voice communication, then wrapping in video, instant messaging, conferencing and a host of other applications. And nothing facilitates voice communications better than the phone.
But the phones showcased at VoiceCon this year weren't your run-of-the-mill rotary-dial antiques. Instead, the phones blanketing the VoiceCon show floor integrated video, applications, Bluetooth, Wi-Fi and myriad other nifty gadgets and gizmos to connect one person to another.
Here are some of the hottest and coolest phones from VoiceCon Orlando 2008, wired and wireless devices that make it more a pleasure than a chore to make and receive the barrage of daily calls.
Here, Nortel Networks displays its wall of phones.
Email this CRN article