Email this CRN article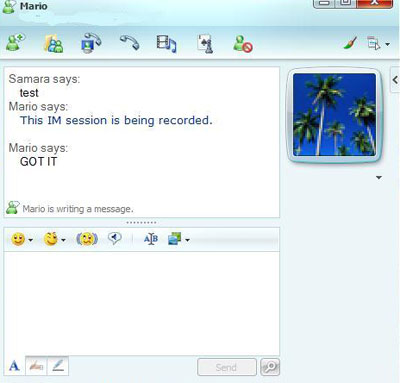 FaceTime, a Belmont, Calif.-based security and compliance vendor, provides the Unified Security Gateway -- a Unified Threat Management solution that, among other features, can capture and log all IM chat between clients connected to a network being monitored, or between monitored clients and IM clients outside the network.
Supported IM software includes, MSN, Yahoo!, AOL, Lotus SameTime, Google talk, Reuters Messaging, Meebo and others. Administrators have the option to display a warning message to all chatters that the session is being logged (the message is customizable, in this example the message has been set to state "This IM session is being recorded."
Email this CRN article