Email this CRN article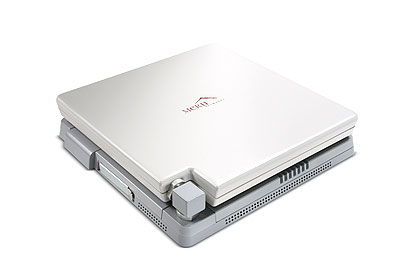 Three vendors -- Meru Networks, Trapeze Networks and Ruckus Wireless -- on Monday released new wireless networking gear, much of which is based on the new 802.11n wireless standard. Here's the low-down on who put out what and what it's all about.
First up, Meru Networks released a new 802.11n wireless access point. The AP440 (pictured) is a four-radio 802.11n access point and can support up to 300 Mbps for 1.2 Gbps capacity. The radios are backward compatible to the older 802.11n a/b/g wireless standards. One radio is configured for 2.4 GHz, two for 5 GHz and the fourth for both 2.4 and 5 GHz, meaning up to four channels can be layered with all channels running at 40 MHz channel width.
Email this CRN article