Email this CRN article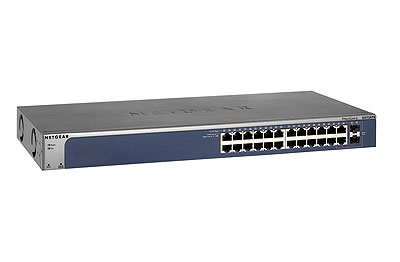 Netgear came out of its corner swinging at Interop Las Vegas 2008, releasing five new products it says will not only cement its place in the SMB market, but will also help it climb higher up the food chain into companies that are starting to outgrow their true small business status.
First, Netgear unveiled two new switches designed to deliver robust security and enhanced traffic management and availability to growing networks in the SMB. The ProSafe 24- and 48-Port Gigabit Smart Switches with Static Routing (GS724TR and GS748TR).
The switches are designed to provide effective bandwidth management for organization that deploy VLANs. They can support 32 static routes, meaning companies can off-load their inter-VLAN communications from the core router, making the network run faster and enabling companies to deploy a less expensive router in the core network.
The GS724TR (pictured) will feature 24 10/100/1000 ports and list for $925.
Email this CRN article