Email this CRN article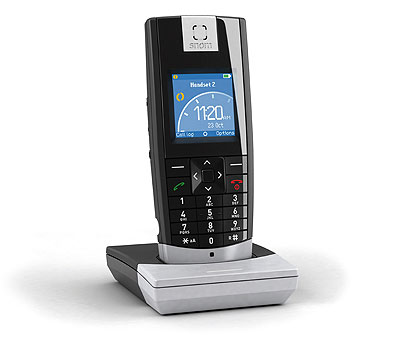 Wireless VoIP is becoming all the rage. But using Wi-Fi for voice can get tricky, with calls competing for bandwidth with data applications and other traffic. A number of vendors are bringing out phones based on DECT (digital enhanced cordless telecommunications) technology, an international standard known to be reliable, robust and secured. DECT can be deployed as a multi-cell solution for automatic, seamless and secure handover between access points.
DECT differs from Wi-Fi in that it is designed specifically for voice, where as Wi-Fi is designed for data. Voice over Wi-Fi requires software applications for inter-cell handover and offers minimal power management which can result in lower talk and standby times. DECT has native support for inter-cell handover and power management and also offers a much larger range than a typical Wi-Fi access point. Additionally, Wi-Fi uses the often crowded 2.4 GHz frequency, while DECT uses 1.9 GHz, resulting in less interference.
Here are some hot solutions in the DECT world.
On Monday, German phone-maker Snom released the M3 (pictured), a DECT phone with a range of 164 feet indoors and 328 feet outdoors. The M3 features a 128 pixel by 128 pixel display, a battery that offers 10 hours of calling and 100 hours of standby and 12 numerical, five navigation and two function keys.
Other features include speakerphone, automatic registration, separate charging cradle and polyphonic ringtones. Additional, eight M3 handsets can be used per base station and eight SIP registrations are available with different servers or registrars. The M3 can deliver up to three concurrent calls per base station, three-way conferencing and remote setup with password protection.
Email this CRN article