Email this CRN article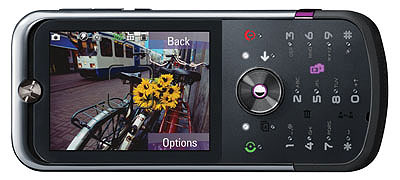 When every mobile device maker is popping cameras into their lineups of cell phones, Motorola on Monday announced it's taking a reversed approach, partnering with Kodak to offer a device that centers on the camera and imaging, but with the click of a button reverts back into a cellular phone.
Motorola on Monday unveiled the Motozine ZN5, a candy-bar form factor device that, in partnership with Kodak, claims to create "brighter, more vivid pictures that you'll want to show off." The centerpiece of the ZN5 is the 5-megapixel camera and the inclusion of Kodak Imaging Technology and Kodak Perfect Touch Technology, to enhance photos with brighter colors and sharper details, Motorola said in an announcement.
Email this CRN article