Email this CRN article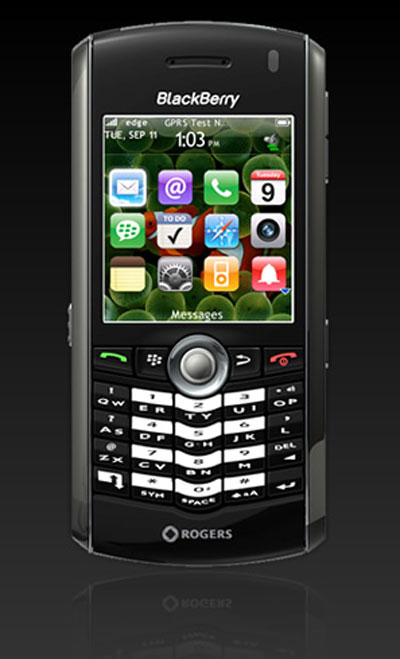 BlackBerry users are addicts, hence the nickname "CrackBerry" for the smart phones that made mobile email a staple. But with all of the hullabaloo surrounding Friday's launch of the Apple iPhone 3G, a lot of BlackBerry users might feel a little, well, blue. Yeah, the iPhone is a neat toy, but BlackBerry devices, made by Waterloo, Ontario-based Research In Motion (RIM), have more of a place in business. Here we've rounded up a handful of applications and tools you can download to your BlackBerry to give it more of an iPhone feel and prove you can teach an old dog new tricks. Skip the lines at the Apple Store; who needs an iPhone when your trusty BlackBerry can mimic one? The only thing they won't offer is touch-screen capabilities. Guess you'll have to wait for the BlackBerry Thunder for that.
Is That An iPhone Or A bPhone?
Do you like those flashy icons on the iPhone's home screen? We bet you do. But, guess what, you have a BlackBerry, and your company likely wouldn't be too happy if you show up with a brand-spankin' new Apple iPhone 3G. Well, fret no more. bPhone for BlackBerry promises "the beauty of an iPhone; the power of a BlackBerry."
bPhone for BlackBerry features icons straight from the iPhone, along with some custom-made icons that fit the iPhone them. According to bPhone, the top banner is dark glass, the signal and batter indicators were created from scratch to mimic the iPhone's, the "busy" indicator is the Mac OS X beach ball, and the device takes full advantage of Mac's and iPhone's primary interface colors (grey and blue).
Downloadable over the air or to the desktop, bPhone puts those sweet icons on your BlackBerry's home screen. Currently, bPhone can iPhone-up BlackBerry models like the BlackBerry 8700 series, the BlackBerry 8830, all versions of the BlackBerry Pearl, all versions of the BlackBerry Curve and the BlackBerry 8800. One hitch: you must be running BlackBerry OS 4.2.1 or later for this to work. In the case of the Curve and 8830, however, BlackBerry OS 4.2.2 is required. Trying to run bPhone on the wrong OS may crash your BlackBerry, so choose wisely.
bPhone is offered at no charge, but the folks behind it accept small donations.
Email this CRN article