Email this CRN article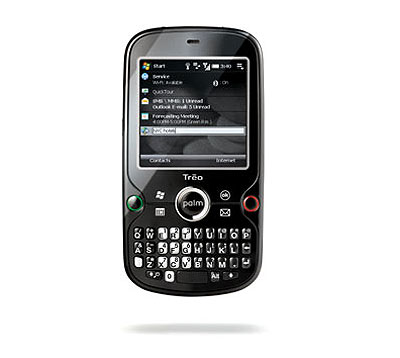 The third time's the charm for the Palm Treo Pro. Palm on Wednesday officially unveiled the smart phone, the latest and thinnest iteration of its flagship handset.
The unveiling comes after a series of missteps concerning the device. Late last week, Palm accidently leaked information on the Web about the Treo Pro, also known as the Treo 850. The details were quickly pulled. Then, on Tuesday, an emailed press release again announced the Treo Pro, but the link within the emailed release was disabled allowing device specifications to disappear into the ether.
But on Wednesday, Palm made it official, issuing a legitimate, working press release and offering up several photos of the device.

The release of the Treo Pro comes as the once struggling
Palm stages a comeback
of sorts to battle Research In Motion's BlackBerry line and the growing popularity of the Apple iPhone 3G. Palm's Centro, a device geared toward the first-time smart phone buyer with a price tag of just under $100, has sold
2 million units
in less than a year and, more recently, Palm and Sprint Nextel unveiled the
Treo 800w
, a leaner and meaner version of its signature handset.
Email this CRN article