Email this CRN article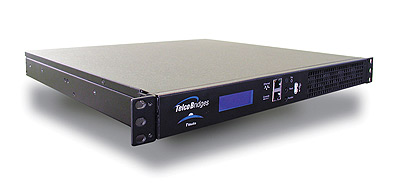 With WiMax World taking over Chicago this week, a host of companies are unveiling wares taking advantage of the latest high-speed wireless broadband technology. Several vendors took to WiMax World to show off their gear as WiMax evolves from myth to reality.
VoIP Goes WiMax
TelcoBridges used WiMax World to unveil a ready-to-deploy service delivery platform to enable voice services over WiMax. Combining its Tmedia hardware (pictured) and ExpresSCE+ application software, TelcoBridges now gives solution providers pre-packaged voice services, like standard residential and business voice lines, and value-added services like voicemail, conferencing, fax server, IVR services and IP-PBX via WiMax. The hardware enables the interoperability of multi-vendor SIP, VoIP and TDM interfaces and can scale from a few hundred VoIP ports to thousands of simultaneously available ports. The service environment is managed by the ExpresSCE+, which provides a GUI-based platform.
Email this CRN article