Email this CRN article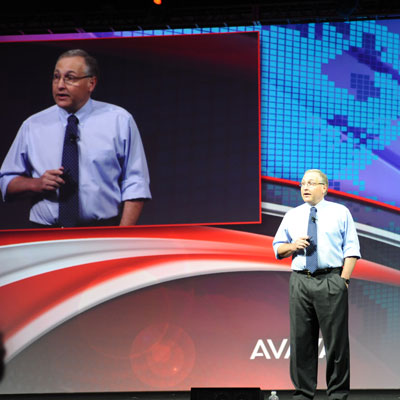 On Measuring Success Of The Nortel Integration
Our purpose was to accelerate and embrace channel dependency and engagement. By and large, that's working pretty well. We now have fine-tuning to do to make that as effective as possible. But the partners, numerically, have stayed with us to a greater extent than we expected, per plan. The second reality is that these things are hard -- the majority of these kinds of integrations don't go so well. You measure that with a couple of metrics, including attrition rate, how many people stay with you. I think the Nortel people are feeling pretty good. They are thrilled to have innovation to sell again, which was something that had been in a bit of a drought given the bankruptcy of the prior asset.
And lastly, one thing that happened, one thing that I'd misjudged but has been a blessing for us, is that here were people who were a piece of a telco company. All we do is enterprise, so there's a common goal, a common customer set, and people unified around that. The people side has worked out as well or better than we expected.
The good news is that it's much easier to move a base and endear yourself to a base when you have something wonderful like new products. If it were not for SIP, which gave us a rapid embrace versus a displacement message and approach, this would not have been a good judgment for us. But given that, so far, so good. It would have been a bad choice if the choice was just to acquire a customer base. You have to acquire the channel and you have to drive a conversation.
Email this CRN article