Email this CRN article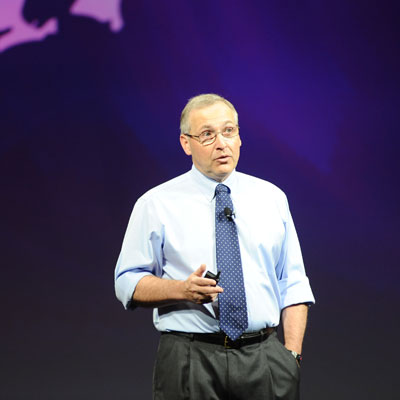 On Keeping Nortel's Base Loyal
We made three very large investments that were discretionary, but quantitatively significant. One is we made investment in a combined roadmap that promoted the best technologies, and we communicated it in 30 days. Customers that had been living with the drama [of Nortel's bankruptcy] for a year had low expectations. So, one, we cleared up uncertainty, and two, we communicated the roadmaps quickly, and we gave people something to decide to believe in or not. Marrying the best of both technologies was a positive because it meant, for the proponents of either Avaya or Nortel, it wasn't a lose-lose, it was a win-win. We also said, we're going to support the products you have for five years, where they might have thought we would move to discontinue all these projects capriciously. Saying we'll do that for five years costs us money.
The next thing we said was, take Aura and embed it into things like the [Nortel] CS1K. Allow people to stay the course. That costs money. The last thing, there were triple-digit millions of dollars at our expense to continue to allow all these products to be order-able, and there are also hubs and technologies to support. So that's a price tag of about five or six percent on top of any purchase, but that's not something we passed along to the customer base, that's us saying, we're going to put our best foot forward. All of those decisions could have been made in different ways, but all of those were made in favor of our channel partners and our customers.
You're correct in that the customers and channel partners by and large have stayed with us. I personally believe that if we'd made other decisions, we wouldn't be in as good a shape.
Email this CRN article