Email this CRN article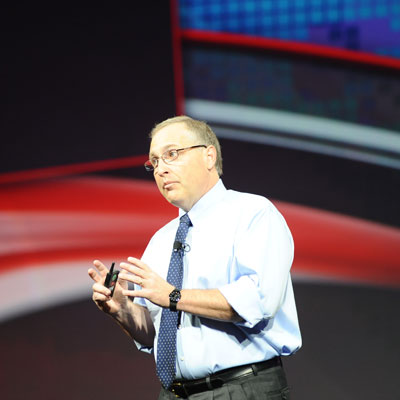 On The Competitive Threat From Microsoft (Pt. 2)
The second piece is whether it's Apple or Android, or netbooks, or Google, the elements of the consumer environment that are penetrating and pounding the enterprise are getting bigger and bigger and bigger. For those customers that believed in a view that all things were centered around the PC, it's in fact the diffusion of the consumer market that's bringing in a lot of new devices.
Another piece is that, when you think intellectually about Microsoft's trojan horse, it's a platform called Exchange that is the efficacy of its legacy, and Active Directory. With a Flare environment, we can take and confederate directories. My belief is that with the urge of the consumer environment and confederation across that boundary, we are answering fewer questions about Microsoft. It's about Apple and other environments that have become far more relevant in the enterprise.
The last piece I have seen is around virtual desktop integration, which has a new level of relevance. It's been around for many years and in many different forms, but people are finding that the PC environment, distributed out to 200,000 to 300,000 people, is a difficult thing to keep upgrading, controlling and so on. That's another thing that's changed in the last nine months.
Email this CRN article