Email this CRN article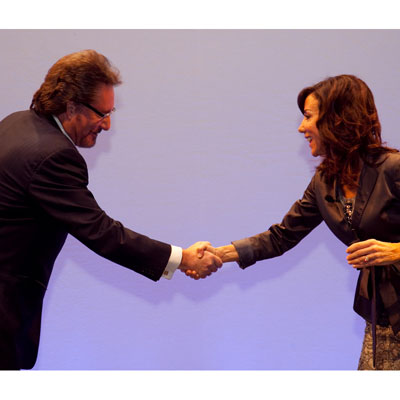 Difference Is Clarity
What do customers want? They want a compelling experience, reciprocal loyalty, differentiation, coordination, innovation and a personal focus, argued Scott McKain (left), author of The Collapse of Distinction and other marketing expertise bestsellers. But what they're getting is more often than not customer service, endless prospective, sameness, confusion, a commitment to the status quo and a product focus.
"Too many focus more on what they have to sell as opposed to what we need as customers," he said.
The biggest destroyers of differentiation, McKain told partners, are copycat competition (merely imitating or improving on what someone else has already done), not recognizing tougher competitors, and complacency bred by familiarity. To be distinct, you need to have clarity, creativity, communication and a customer experience focus, and do all those things well.
Email this CRN article