Email this CRN article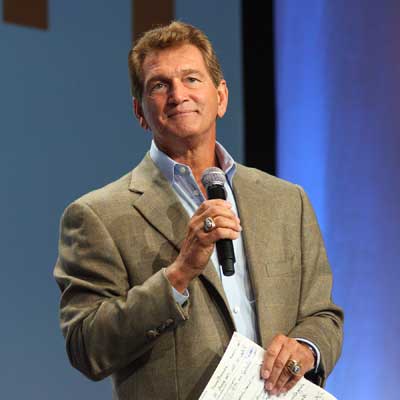 It's Fostering Team Play
Former NFL quarterback and two-time Pro Bowler Joe Theismann, now well known as a sportscaster and color analyst, addressed the ShoreTel audience on how teamwork, and the ability of partners to work with ShoreTel in a collaborative fashion, is going to make everybody a winner.
VARs agreed that ShoreTel, which sells 100 percent through the channel, has a whole lot of team-centric tools at its disposal these days.
"They've matured a lot, and they seem to have a much better idea of how they're supposed to grow," said Rick Hirsh, CEO of Transcend United. "There is actually a concept for growth now, and they've articulated how they're supposed to make it fit with us. We're very encouraged by that."
Email this CRN article