Email this CRN article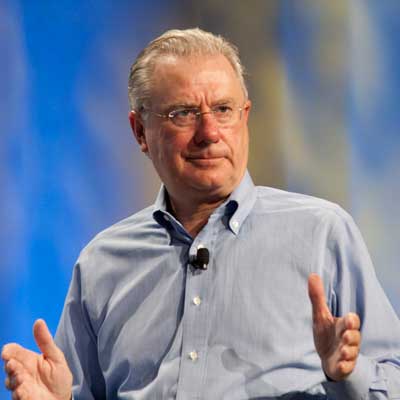 It's Getting Aggressive As Hell
Peter Blackmore, who became ShoreTel's CEO in December, is a longtime observer of the channel and a veteran of top executive roles at UTStarcom, Unisys, HP, Compaq and other companies. During a keynote address at the ShoreTel conference, Blackmore articulated why now is no time to take the foot off the gas at ShoreTel: it is in growth mode while many other networking vendors are battling internal problems.
"The whole industry is distracted," Blackmore said. "Eventually competitors will get their act together. Let's not miss out on this opportunity."
ShoreTel is targeting $1 billion a year and 20 percent market share -- ambitious, Blackmore admitted, but as he and ShoreTel's executive team see it, realistic.
Email this CRN article