Email this CRN article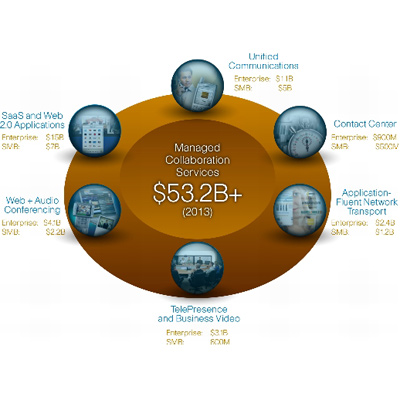 8. Collaboration: Opportunity Of The Decade?
To hear Cisco's Richard McLeod, Cisco senior director, collaboration sales, WWPO, tell it, collaboration is not only a $42 billion market opportunity for Cisco partners, it's also no less than the "partner investment opportunity of the decade."
Cisco is attacking the market as only it knows how: by going wide and deep on four trends -- mobile, social, visual and virtual. Its products certainly aren't the cheapest by category, but together, they form an architectural play around which VARs can add more products and services, from Cisco Quad to the Android-based Cius tablet. The company made updates to all of it major collaboration lines this year, from video endpoints to virtual desktop infrastructure to app development platforms. "Collaboration is a platform, not an activity. It's about getting info to people, and I think Cisco's message is starting to get to that level," said Steve Reese, vice president, collaboration and secured architectures at Dallas-based Cisco Gold partner INX.
{C}
Email this CRN article