Email this CRN article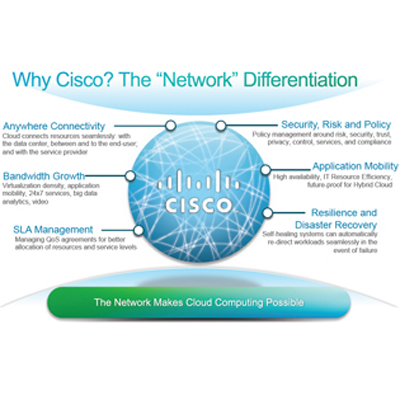 Cisco's Cloud Ambitions
When asked about her proudest accomplishment over the past four years heading Cisco's engineering, Warrior told CRN that it was the growth of Cisco from a non-player in the emerging cloud computing trend to a leader.
"I came in March 2008 and I started to put together our strategy for cloud, looking at the pieces we had and what we could do," she said. "We hadn't yet thought much about the role the network could play in cloud, so what I'm hugely proud of is the movement Cisco's made from having no name in cloud to being a clear leader in cloud."
Next up for Cisco -- after launching its Cloud Channel partner program and CloudVerse framework and adding a Master Cloud Builder specialization last year -- is Cloud Connect, a way to optimize customers' cloud environments using what Warrior described as Cloud Connectors. Those are modules that attach to the Connect platform and allow partners to build custom applications using Cisco software. More details on the strategy are expected later this month and in June at Cisco Live.

Email this CRN article