Email this CRN article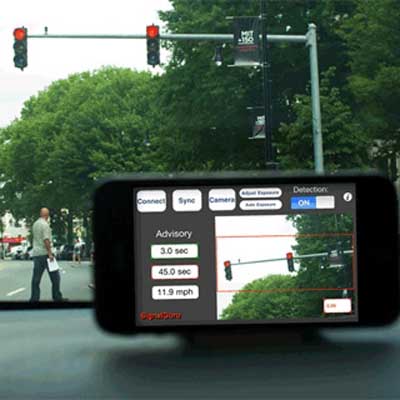 SignalGuru
Imagine if you could know a traffic light is about to turn red before it actually does? Well, thanks to MIT, that idea's not so far-fetched.
SignalGuru, a new app developed by MIT Professor Li-Shiuan Peh, alerts drivers via their smartphones when upcoming traffic signals are about to change. The benefits, according to Peh, are not only that drivers will have the ability to dodge red lights ahead time by seeking alternative routes, but that fuel consumption and costs will drastically be slashed. The app suggests the speed at which drivers should drive in order to avoid complete stops at red lights that are just about to turn green, allowing drivers to use far less fuel than stopping entirely and revving up again.
SignalGuru has been tested in both Cambridge, Mass., and Singapore, and has already been shown to yield a 20 percent reduction in fuel consumption.
Email this CRN article