Email this CRN article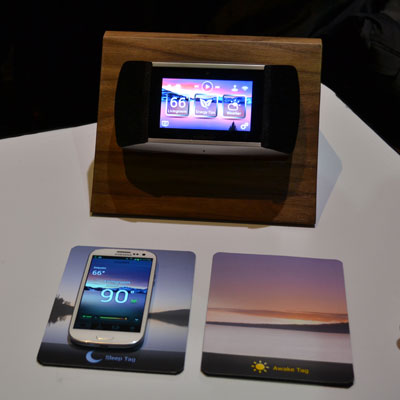 Allure Energy EverSense
Like many home management systems, Allure's Energy EverSense 2.0 solution is meant to help users keep track of and, ideally, minimize their home energy costs. The system has built-in proximity controls that sync with users' smartphones and determine whether they are actually in the house. If users aren't home, the system will automatically turn down the AC or the heat, and if they are -- or if they're nearing home -- the system boots back up.
Allure's EverSense product also doubles as a media player and can stream and play music from users' smartphones.
The system is compatible with Android and iOS devices and starts at $349.
Email this CRN article