Email this CRN article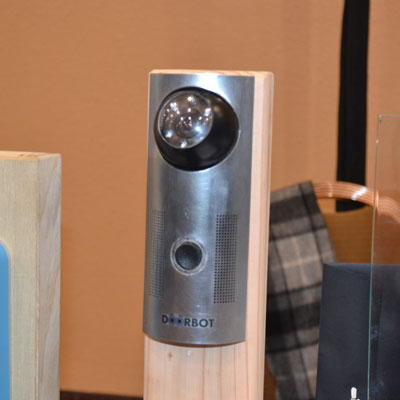 DoorBot Doorbell
With DoorBot's doorbell, you can always see who's at the door -- without ever having to leave the couch.
The Wi-Fi-enabled doorbell allows users to see, hear and speak to visitors at their front door, even if they're not home. It works through a smartphone or tablet app that alerts users whenever the doorbell rings. For extra security, the DoorBot never shows visitors where the homeowner is dialing in from, and the gadget is supposedly a breeze to install.
DoorBot is expected to launch this July, starting at $169.
Email this CRN article