Email this CRN article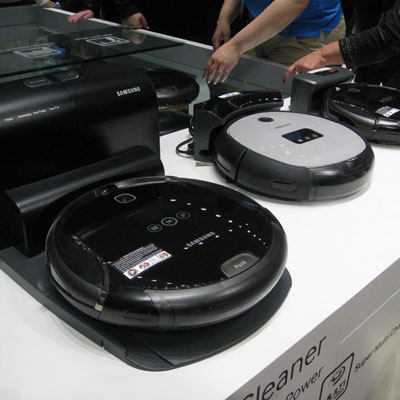 Samsung NaviBot Vacuum
Prone to spills? Then there's no better "smart" gadget for you than Samsung's NaviBot vacuum cleaner.
Equipped with two CPUs and a "Dust Awareness Sensor" that helps it identify your home's messiest areas, the NaviBot is a vacuum cleaner that essentially runs itself. This nifty gadget creates a digital map of your living space, charting the best and most efficient path to a clean home, and touts a slim design that allows it to easily fit in hard-to-reach spots, like under the couch. The higher-end versions of Samsung's NaviBot even have an "Auto Dust Emptying" function, allowing them to sense when their dustbins are full, return to their docking stations, and empty the bin into what Samsung calls a "central dust chamber."
The NaviBot ranges from about $799 to $1,299, depending on the model.
Email this CRN article