Email this CRN article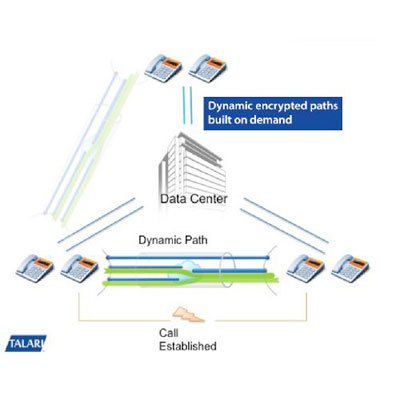 Talari Networks' APN 3.0 Software
Talari Networks this year took home the Best of Interop award in the Performance Optimization and Testing cateogory for the latest version of its Adaptive Private Networking (APN) operating software.
The new software supports the vendor's family of Mercury WAN appliances and lets enterprise networks automatically adjust to changes in traffic flows and bandwidth demands, a feature that ensures network resources are prioritized for mission-criticial applications and that realtime applications are given the QoS levels they need. Talari said that, traditionally, this kind of dynamic network architecture has only been achievable through disparate technologies or a fully meshed -- and often costly -- MPLS network.
Key features of APN 3.0 include Single Point Configuration, or the ability for Talari's WAN appliances to communicate with one another and eliminate the need for individual device configurations, along with a new Network Management System (NMS) that arms network managers with detailed views of their networks and the traffic flowing through them.

Email this CRN article