Email this CRN article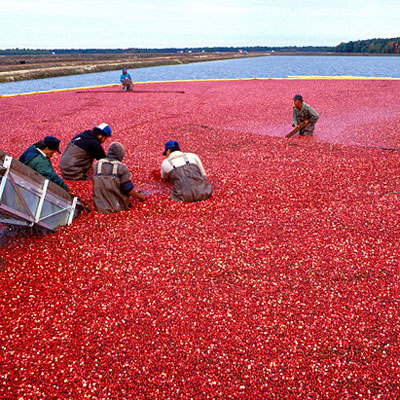 'Smart' Cranberry Bogs
ioBridge, an M2M vendor based in Marlborough, Mass., has Internet-enabled some pretty wild things since its start in 2008. But perhaps the most remarkable is the use of ioBridge's M2M platform in a cranberry bog on Cape Cod.
In the springtime, bog owners Dan Luechauer and Linda Letourneau relied on a sprinkler system to protect their cranberries from frost damage. If the weather report suggested a cold front was coming, they would drive down to the bog and turn the system on. The problem, though, was that the weather reports were often faulty. Sometimes, the sprinkler was turned on when it wasn't really needed, wasting both water and cash, while other times it wasn't turned on at all when it should have been.
ioBridge changed all that by setting up a remote management system for the bog. Now, Luechauer and Letourneau can remotely track the temperature of their bog and the air around it in real-time, all through a dashboard application. They can also remotely turn the water pump on and off, using only what they need, when they need it.

Email this CRN article