Email this CRN article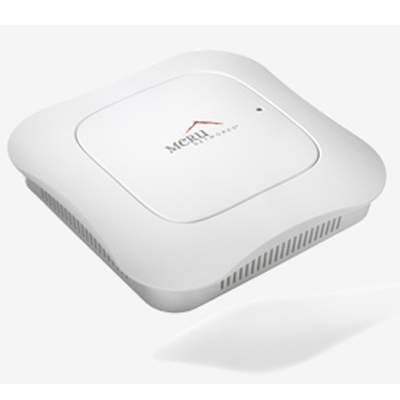 Meru Networks' AP832
Meru Networks this month came to market with the AP832, its first-ever wireless access point supporting the new 802.11ac standard, and one it dubbed the fastest on the market today.
According to Meru, the AP832 is able to reach top-notch, 1.3-Gbps speeds because of its unique, single-channel architecture. While most access points today use multichannel architectures -- meaning they need a minimum of three, non-overlapping channels to avoid interference with other access points -- Meru's AP832 doesn't have this requirement. This, Meru said, allows the AP832 to tap into the few 80MHz channels available in the U.S. today, rather than having to dip into the lower-performing 40MHz channels to avoid interference, as other access points do.
"If you drop down to the 40MHz channel with 802.11ac, you are getting 600 Mbps versus what the standard mandates, or 1.3 Gbps," said Frederick Harris, director of channel marketing at Meru.

Email this CRN article