Email this CRN article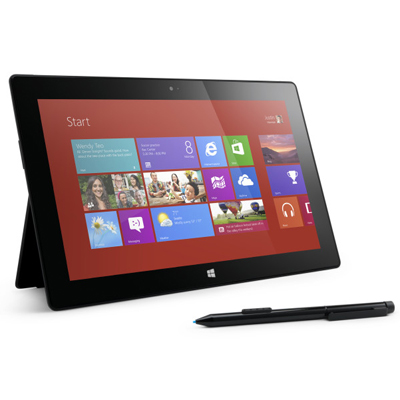 Microsoft's Surface Revenue Numbers Reveal Extent Of Tablet Debacle
The evidence that Microsoft's Surface tablet was a market dud has been building for weeks, everything from slashed prices and deep discounts on Surface prices for partners, to a $900 million charge against fourth-quarter earnings for unsold Surface RT units.
This week Microsoft disclosed in its annual 10-K filing with the Securities and Exchange Commission that Surface tablet sales were $853 million in fiscal 2013.
The company didn't disclose the number of units it has sold. But given that the $853 million sales figure included sales of both Surface RT and Surface Pro tablets, and the company took a $900 million charge just for Surface RT inventory, it's clear Microsoft's foray into tablet hardware has, so far, been a bust. The 10-K also noted that the company spent $898 million in fiscal 2013 to advertise Surface and Windows 8.

Email this CRN article