Email this CRN article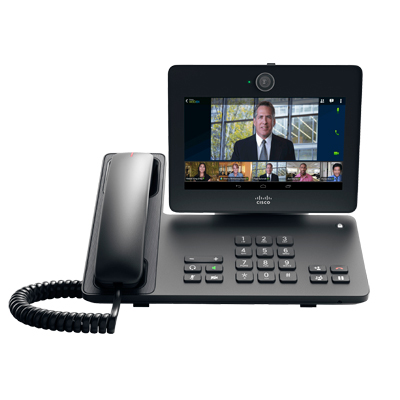 Intelligent Proximity
With a new solution called Intelligent Proximity, Cisco is blurring the lines between users' mobile and business phones. Intelligent Proximity can be used to transfer all contact and call log information from users' mobile devices to their office desk phones, allowing them, Cisco said, to place personal calls from their desk phones without having to dig up the contact info first from their mobile devices.
The "proximity" piece comes into play in a couple of ways. First, users can choose to have any updates made to the contact information on their mobile phones automatically transferred to their desk phones, once they are within a certain physical proximity to that desk phone. For users who don't want to permanently plant their personal info on a desk phone, they can choose to only have the two devices synch when they are physically next to their office phone.
The first Cisco desk phone to support Intelligent Proximity will be the Android-based DX650. Moving forward, though, Cisco plans to add the capability to other end points, as well.

Email this CRN article