Email this CRN article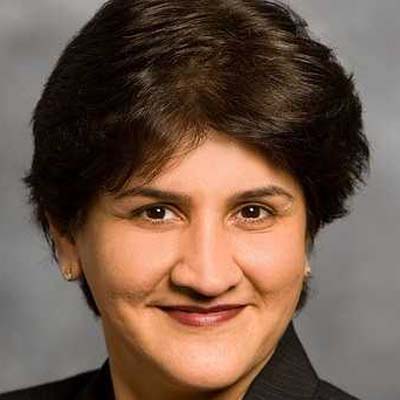 Growth for Cisco's 10 Gigabit switching line has slowed over the past few quarters. What's happening there?
"We are actually, if you look at our overall market share of 10-gig ports, there are two segments of the 10-gig market, primarily in the data center, where we have seen a very strong market share position if you look at the last eight consecutive quarters, including the most recent one, ending in calendar Q3 of 2013," said Soni Jiandani (pictured), senior vice president of Cisco SDN spin-in Insieme Networks.
"If you go back to the Dell'Oro actual reports, you will find that Cisco is at an 80 percent share in modular 10-gig switching and at a 78 percent share in 10-gig purpose-built switches," Jiandani continued. "So those are your two primary segments to watch for because they are the biggest parts of the 10-gigabit Ethernet market segments, which are undergoing growth."

Email this CRN article