Email this CRN article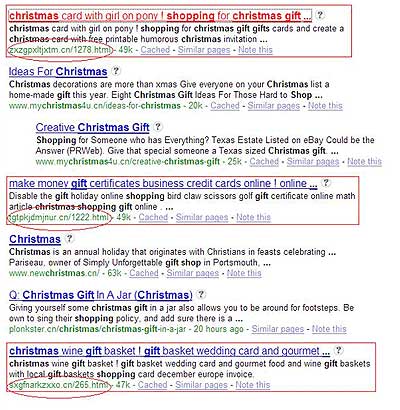 Googlers, beware. And everyone else on every other search engine, for that matter. Holiday shoppers, especially those conducting broad searches on the Internet for gift ideas, might be in for a little bit of a surprise when the "holiday gift ideas" Web search leads them instead to a series of cyber traps. Increasingly, cyber attackers are leveraging trusted key words in order to get their malicious sites at the top of the search engine page rankings. When users click on these links, which impersonate legitimate-looking holiday sites, they are brought to malicious sites that install any and all kinds of malware.
"If you do a search, what the bad guys are trying to do is get their bad sites right at the top," said Derek Manky, security research engineer at Fortinet. "It's exploitation of Google's own game. It's basically telling Google if it sees a keyword used on various Web sites, it ranks it higher, which is part of their strategy to get out to as many users as possible."
Email this CRN article