Email this CRN article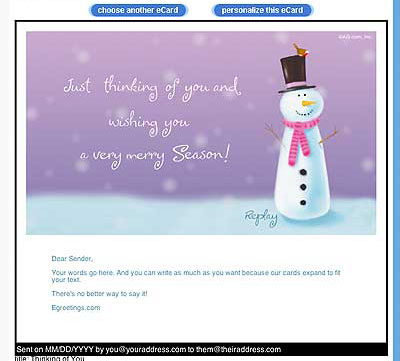 The cards might be cute but what they're sending out is anything but warm and fuzzy. Security experts say that links to malicious sites will increasingly be in the form of holiday greeting cards this holiday season. However, scammers are also becoming more adept at impersonating legitimate contacts or hacking into a user's contact list to entice them to click on a link or e-mail.
"People love clicking on those electronic greetings," said Chris Harrington, security architect for Greenpages Technology Solutions in Kittery, Maine. "But they link to nasty executables and viruses."
Naturally, users need to make sure that they know the senders before clicking on a link. "That's hard to do," said Harrington. "People are very trusting and naturally curious."
Email this CRN article