Email this CRN article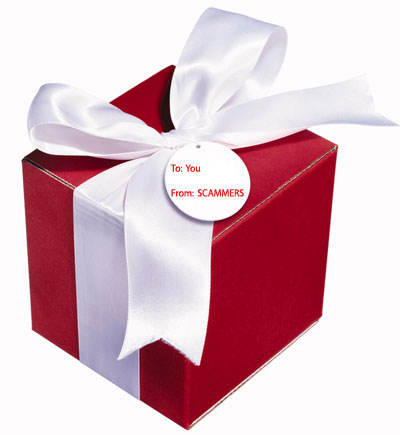 'Tis the season. The carolers are caroling. The shoppers are shopping. And the scammers are busily scamming away. While Cyber Monday has come and gone, attackers are still preying on shoppers looking for last-minute gifts and online deals. And in the thick of all this holiday cheer, many good-willed citizens forget that there still are cyber attackers waiting to take advantage of our money, lack of time and abundance of good will.
"During the holidays, a much larger number of people use the Web. It presents more of a target rich environment," said Paul Ferguson, network architect for Trend Micro.
More and more, holiday scammers are perfecting the art of the multifaceted approach in their attack strategy -- you'll increasingly find approaches like broad e-mail blasts working in tandem with well researched and acutely focused attacks. And with more people than ever buying holiday gifts online, attackers are finding even more ways to be at the receiving end of their credit card purchases. So zip up your purses and make sure your passwords are airtight before launching your holiday shopping trek this year. Here's what to watch this season.
Email this CRN article