Email this CRN article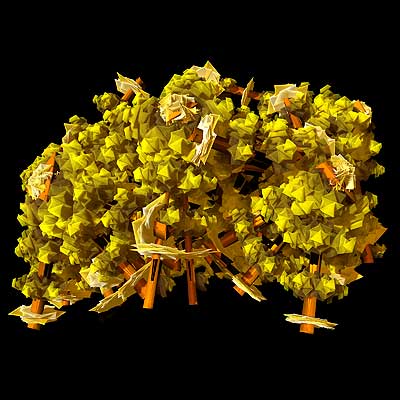 They're frightening, yet strangely beautiful. They spread and infect and replicate and continually wreak havoc. While viruses and malware steal copious amounts of information and compromise an untold number of machines every day, these treacherous security threats are unseen to the naked eye. Until now.
For the first time ever, images have been developed that visualize a wide range of these pernicious, but hidden, threats. Researchers at MessageLabs, the vendor behind the project, disassembled malicious code from a variety of well-known threats to render it inoperative. The researchers then passed the code along to computational artist Alex Dragulescu, who applied specially built application to analyze the code and used its values to create a 3D entity. That entity was then transferred to modeling software, where it was positioned and lit to capture the aesthetics of the model. Dragulescu then used his artistic touch to prepare the final image for its presentation April 7 at the Varnish Fine Art Gallery in San Francisco.
Email this CRN article