Email this CRN article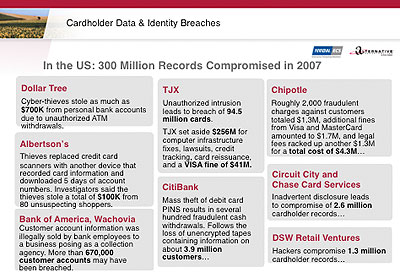 The data breach at TJX, which compromised the credit card information of nearly 45 million customers, is never far from the back of merchants' minds these days.
Fortunately, Payment Card Industry (PCI) standards are designed to prevent that very thing. Imposed by the credit card companies, the stringent list of requirements, phased in with staggered deadlines, is designed to reduce the number of data breaches and keep credit card data more secure for every business that processes credit card information from consumers.
And no doubt, PCI compliance has created a whole new market in the industry. Spurred on by looming deadlines, many businesses are beefing up security and incorporating new and creative compliance strategies into their corporate policies. However, for many businesses, PCI deadlines loom dark and threatening on the horizon as the economy lags and IT budgets tighten.
Email this CRN article